By: Valeria Sugar April 8, 2020
Mature Men Are My Favorite
It was a rainy day, I went out because I had to go to university but to my bad luck, they suspended classes at the last minute, so I, "Saint Stupid," went to college, as the good girl that I was.
That morning everything seemed normal, as if it would be a day like any other, without news, it seemed that way, but I had no idea that I would be a victim of capricious destiny. The play that awaited me, Tremendous!
I was 18 years old at that time, I am currently 28, my name is Xana. I woke up as usual, at 7am, I saw that the sky almost fell on the city, it was a horrible gray and rainy day.
There was thunder, well, that's why I said that I was "Saint Stupid," because no one in their right mind goes out on a day like that. What would you go out for? For lighting to split you in two? Sure.
I lived with my mom, as always only she and I. I grew up with a single mom and we have always been inseparable. She always woke up with me to say good morning and prepare breakfast for both of us, she has not worked for years since my father died and we live off his pension and a business he left but someone else oversees that business, so my mother lives from her rents.
That's why we always had the opportunity to be together and coexist as great friends. And that morning of terrible rain was no exception.
My beautiful mom told me not to go to college like that, you know that law: moms always know everything. But I ignored her and left. I took my umbrella, boots and ready.
I went out to take a taxi. Upon arriving at the university I was surprised that there were no classes, at the last minute classes were suspended at the regional level. We were few naive fools who went to school like that. And ok, let's go back. I had already gotten off the taxi and had to wait for another taxi home.
I was in the corner of the university waiting for a taxi when a car passed at full speed and splashed me completely with water, Damn! I wanted to gouge out that bastard's eyes or puncture his tires at least (Haha).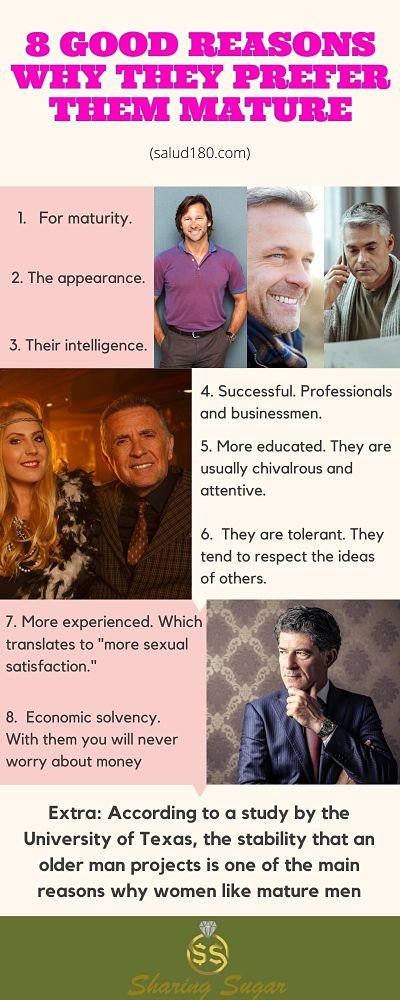 But the car that was behind that evil criminal stopped, and lowered the passenger window, "Miss, are you okay, need a ride or something?" He said. I was almost ashamed; I wanted the earth to swallow me.
I don't know if something like this has happened to you, but you feel sorry for someone to see you and make fun of you. That's how I felt. I think I was a bit rude to him and I almost asked him to leave.
Very rude. But he, with his very kind and sweet tone, said to me, "I live nearby, if you like I'll lend you a towel to dry yourself, you can get sick." I don't know what the hell went through my head, but by the time I realized it, I was in his car on the way to his house, I was sitting there in the passenger seat. But how crazy of me, with so much risk, he could be crazy murderer or what do I know!
Although that young man was very kind, upon arriving at his house, a nice house by the way, that's how I remember it. I stayed at the entrance a bit self-conscious about being in a strange place under strange circumstances.
He said very kindly, "Allow me a moment, let me see that the bathroom is decent for you to come in to dry yourself." I smiled at him in gratitude, while he was gone, I observed his house, that decoration was the work of a woman, very surely, I thought.
-Nice home, and very kind, thank you. You must think I'm very irresponsible to get into a stranger's car like that so easily," I said. And he, smiling, told me, "None of that miss, go into the bathroom to dry off, and I'll take you home as soon as you like."
He lent me some women's clothes, dry clothes, boy did I need them because I was soaked from head to toe. He told me, when he gave it to me, that it was clothes that his ex had left there and would no longer need it. Aha, I knew! A woman lived in that house, of course, that good feminine taste is obvious.
I laid my clothes in the bathroom to dry a bit before I left. When I came out of the bathroom, a cup of hot chocolate was waiting for me on the kitchen counter, and he had put on some cozy music.
I approached and thanked him, I told him that I would not be long, with the shame of so much trouble. He must have been about 30 years old or a little less, he was not an old man.
He was handsome and very polite. When we drank the cup of chocolate, I don't know how, but suddenly between the conversation he came over and kissed me. That unexpected outburst stumped me.
The big surprise is that I was a virgin. He had never been with anyone in intimately. I'd had boyfriends from school but no intimacy. I had wanted to live that experience for a long time. And it was there.
Without expecting or planning it. I don't know if he had this whole macabre plan in mind from the moment he offered to take me to his house to "dry off." But WOW! What a surprise. It was the first time I did it, I never imagined it would be with a strange man, much less, older than me.
It was really incredible, he treated me like I never imagined someone would treat me, what's more, I thought that the first time it would hurt and none of that, on the contrary, I enjoyed it very much.
We did it there in the living room, he spread a thick blanket on the carpet, it was seriously all very sexy. I felt that inside my body, fireworks exploded everywhere. This first experience was unforgettable.
It was truly gratifying to have lived the first time with an older person, with experience. When he finished he hugged me and I fell asleep on his lap. I felt in a dream.
I got dressed when I woke up, my clothes were obviously still damp but that's how I left, no way could I get home wearing strange clothes. What would my mom say? No, no!
He took me home and we said goodbye. Never in my life did I know who he was, I couldn't even remember where his house was, I was so deified that I didn't notice the route.
All day I thought about that man, about that experience, I never imagined that my first time would be with a stranger, I wanted the fairy tale and to some extent I was still puzzled by what had happened. Then I thought about all the bad things that could have happened, how good that nothing bad happened huh!
Anyway. I felt new, I felt like a woman. I wanted to eat the world, that feeling of power was even unbearable for myself, I did not fit in my own body, I wanted to venture.
I definitely wanted to feel the same thing that I felt that crazy day again. And the next time I did it with a friend from college, but it was a complete disaster, so I understood that the inexperience of young people has not the slightest comparison with the experience of an older man.
They are different in everything. It is an abysmal disadvantage for young people. When I understood that I went in search of a mature man and I proved it, so I always bet on older men since then. 40 to 50 are my favorite.
To all this, you will ask yourself, what does my story have to do with the SD? Well, a lot. You see, due to my first experience with an older man, that is what I know from the beginning as synonymous of pleasure, safety above all, autonomy, facilities, etc.
I have rarely had intimacy with younger guys than usual or my age, and honestly, they are not my favorites. I definitely bet on mature men. I thank them for sharing their experience with girls like me.
Because with them everything is possible. The best things I have lived thanks to older and generous men who benefit me in many ways, it is the perfect agreement, both parties win.
I was 20 when I had my first SD. We met on a casual dating website. Due to my slight obsession with old men, I looked for them on the Internet, as I did not have many opportunities to meet them in person, and the advantages of these sites on the Internet is that you put specifically in the search engine what you need and voila, the options according to your preferences, save a lot of time and give you many options, Thanks internet!
Alfonso was the name of this first SD. We chatted online for a while before we met, about a month before we met in person. We had understood each other very well. He was a successful businessman, quite handsome if you ask me.
He was quite a heartthrob and with a conquering attitude that at first seemed pedantic but once I fell into his nets, I loved it madly. We arranged to meet in a parking lot.
He told me what his car was, we communicated by phone, and when I saw his car, I came up to him through the passenger door and we were both glad to finally see each other after talking so much behind the screen.
As we already knew each other a little after a month of online chats and calls. "We already wanted to", as it is colloquially said. So, we went straight to a motel and the passion was mutual.
Unforgettable encounter. When we finished we talked a bit and he took me home again. We did not lose communication the entire time we spent seeing each other.
But from the first meeting he gave me a gift, a beautiful MK watch, I was ignorant of brands and prices, it is not something I usually pay attention to, but when my gay cousin saw the watch that I had thrown on my dresser yelled like crazy, "OMG a MK why don't you wear it?! " I was super out of the loop, I didn't understand.
And quickly my cousin looked at the official website of the brand and told me the price, I was shocked. Then I understood that he would spend on me without sparing.
I discovered a beautiful thing, the advantages of being a woman and having a generous man who wants to pamper me with, money basically. And I thought how silly I had been to "treat myself" to many without getting anything but good times, but nothing tangible.
I don't want to sound frivolous, but everything tastes richer with details, with gifts. I do not know, to this day, a woman who is not flattered by a present from a man. Never! And there I began to play this role.
It is not about asking, because they alone give you things, it is their way of gratitude for giving them magical moments, or what do I know! But how great, once they give you gifts you enter that beautiful world of exchanges and it seems fair to me.
It's not prostitution or anything like that, we are just two people enjoying the moment, and we both have things to offer each other. With Alfonso I lasted 3 or 4 months, not very long, but thanks to him I learned the power of my beauty and my youth.
After him, I had to aim high again, the experiments with young boys and the fleeting encounters with strangers were over. I had a new goal at the time of wanting company and sharing intimacy. At least a few months of benefits was the basics for me, now.
And so it has been, I found in older men the comfort of quality company. The great advantages that they represent for me are many. From sexuality with real pleasure, good restaurants, gifts, good talks, etc. their experience is their forte.
They are people who know what they want and their autonomy to some extent seems sexy to me, I can't imagine being with young boys, not anymore. It's like lowering level.
I am currently not with anyone, the last SD relationship I had was two months ago, as always, unique moments. I remain open to the possibility of meeting another great older man.
If you enjoyed this read, you might also find this interesting: THIS IS WHY I LOVE MATURE MEN