By: Sandra November 2, 2020
How to Find the Perfect Sugar Baby in Mexico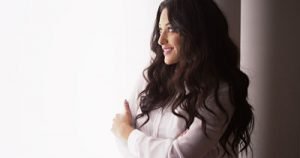 If you're considering venturing into the world of Sugar Dating, you might wonder how to choose between the many Mexican Sugar Babies. Although it's a personal decision, here are a few factors to consider.
There are many good reasons to seek out Sugar Dating relationships. Maybe you're a fan of the climate and slower-paced of life in the region, you want someone to practice your Spanish with, or you simply have a thing for petite brunettes. Whatever the case, you might be wondering how exactly you can find the right Sugar Baby in Mexico.
The media often portrays Sugar Daddy USA as wanting only three things from a Sugar Baby: a pretty face, a great body, and youth. If you've stumbled across this article, you probably realize there's a little more to it than that — but the process of finding the right person can seem daunting.
Never mind the extra considerations of cultural differences and language barriers.
At Sharing Sugar, we're experts at bringing Hispanic Sugar Babies together with Sugar Daddies from North America. It's fair to say we've learned a thing or two about what makes a good match! In this article, we'll cover expectations, compatibility, age, and location to help you find the perfect Mexican Sugar Baby for you.
Understanding Sugar Dating
It doesn't matter whether you want a Sugar Baby Mexico, the Philippines, Germany, or just about any region of the world — your number one priority should always be ensuring that you and your Sugar Baby have the same expectations.
What exactly do we mean by that? Sugar relationships might differ strongly from conventional relationships, but that doesn't mean they're all the same. These are just some of the ways sugar relationships can vary:
Level of intimacy 

Exclusivity 

Commitment 

Discretion 

Financial support
If you're new to the Sugar Dating scene, it might seem strange or even somewhat cold to throw these types of questions at a potential companion the first time you meet them. But trust us, skip this step and you'll regret it later on! Let's take a look at each aspect and how they relate to Mexican Sugar Babies in particular.
Level of Intimacy
Compared to the US, a higher proportion of Mexican Sugar Babies expect to have an arrangement based on sexual relations in return for money and little else. So, if that's what you're looking for, you're in luck!
But if you're looking for more of an "implicit intimacy" arrangement where the two of you become intimate more naturally and when it's mutually enjoyable, you can't assume that all Latin Sugar Babies will be on the same page.
How Can You Identify the Ones Who Are?
Focused students and young professionals can be a good bet — they're often so focused on kickstarting their careers that they simply have no time for a "proper" relationship, yet want the spoils a committed partner can bring (aka intimacy and companionship). 
Make sure you have a loose discussion of this point when you start talking to a Sugar Baby. Some Sugar Daddies even include the info on their bios!
Exclusivity 
Most Sugar Daddies like to test the waters when they first start sugar dating, seeing multiple Sugar Babies at once to figure out the name of the game. 
But once you've found a woman you like and connect with, are you willing to limit yourself to just her? And do you expect her to do the same?
As for Sugar Babies from other countries, there's a fairly even split of Mexican Sugar Babies looking for exclusivity and those that don't. Just make sure you agree about this beforehand, and be prepared to bring it up in allowance negotiations.
Discretion
People sometimes wonder if Latin Americans are more used to relationships based on financial compensation. There's a simple answer: no.
Mexico is a Catholic country, as well socially conservative — society frowns upon relationships involving financial exchange, viewing them as akin to prostitution as seeing the women involved as immoral. 
Discretion is Paramount!
It's more common for young population in Latin America to live with their parents, even when they're studying at university or working their first jobs. Most won't tell their parents about the arrangement for the reasons lined above, so your Sugar Baby might have some special requirements to aid discretion. 
Will she only be able to see you on Friday nights, so she can tell her parents she's going clubbing with her friends and not meeting you? Do you need to pay for hotel rooms? Avoid certain spots during your dates?
Commitment
How regularly do you expect to see your Sugar Baby? How lengthy do you want each meetup to be — a simple date night, a whole day out, or even an entire weekend together?
All these factors are essential to iron out before you commit to a sugar relationship. It's obvious that they also link to the level of financial support you give. Paying $100 a month is a generous deal for someone you're only going to meet up with once a month, but not so much if you expect to spend every weekend together.
Occasionally, given the traditionalism of Mexico, some Sugar Babies might even expect you to play a kind of "Boyfriend Role" in their lives — involving meeting friends and family and posing as a more serious partner. Certainly not something you want to fall into by accident!
Financial Support
Before you even arrange to meet a Sugar Baby for the first time, you should be on the same page about how much financial support you'll give her.
The good news is that Mexican Sugar Babies almost always expect less money than their American counterparts — but there's one exception.
Some educated, English-speaking Sugar Babies with an awareness of American sugar dating culture might expect to receive the same compensation level as their American counterparts.
If you don't speak Spanish, you might be more than happy to pay extra for a Sugar Baby who can converse with you in your native language. But make sure that paying $200 instead of $2000 a month doesn't come as a nasty surprise!
Something else to bear is the structure of the payment. Will you be paying a set amount per date or a monthly allowance (more common)?
Compatibility 
Just like in standard relationships, compatibility is essential for sugar dating relationships. Even if you think that all you want is an attractive young woman who looks after herself, you'll soon realize the error of your ways when a super-hot Sugar Baby embarasses you in public by throwing a tantrum.
But that doesn't mean this is your cue to create a long, detailed list of every single personality trait and hobby you require in a Sugar Baby. Be flexible and try not to overthink — you might just be surprised!
Choosing the "Right Type" of Woman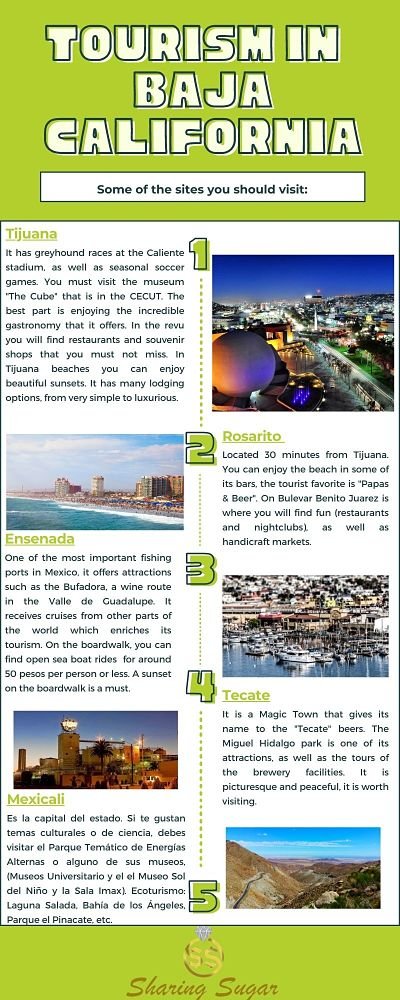 It might sound misogynistic or close-minded to categorize women into the "right type" and the "wrong type," but let's face it — as a Sugar Daddy, your needs are slightly different and significantly more specific than those of the average dude.
If you have a successful business or career, you need somebody who can understand that work is your priority and respect your boundaries. Imagine being out for dinner with a woman, needing to leave because of an urgent client call, and her starting a passionate argument in full view of the entire restaurant.
Thankfully, the "fiery Latina" stereotype is usually nothing more than that: a stereotype.
Still, you'll be spending the bulk of your time together in public, and since both of you are hoping for discretion, so you need someone reliable and predictable who knows how to act in certain situations. 
Personality
Now we've got that out the way, time to focus on finding someone you can actually have fun and enjoy yourself with! That's what having a Sugar Baby is all about, right?
Everyone has a few deal breakers, so it's worth ironing out yours before you begin your Sugar Baby search. But hopefully your ultimate red flag isn't someone who's unpunctual, or you'll be ruling out the majority of Latin America! It doesn't matter how much you stress the importance of arriving on time or how much they like you, a Latin Sugar Baby who arrives at 8 pm for an 8 pm date is a rare occurrence.
If you know even the slightest thing about Latin American culture, that shouldn't come as much of a surprise.
Sugar Daddies tend to be educated and ambitious, so many of them seek a driven Sugar Baby they can have intellectually stimulating conversations with or help to launch their career. 
To find someone who meets these criteria, you could target students of Mexican public universities — these colleges are harder to get into, so students tend to be smarter and more hardworking.
On the other hand, you might be glad to someone who can balance out the workaholic side of your personality and remind you what it's like to be youthful and carefree.
In a way, having a Sugar Baby is a chance to be a little more experimental and choose someone you might not want a committed relationship with.
Shared Interests
But even if you think you want someone who's different from you in every way, you might find the reality of that a little different to what you expected! It's a good idea to at least hold a few common interests with your Sugar Baby.
Otherwise, what will the two of you talk about and spend your time together doing?
If you want a Sugar Baby you can take to restaurants or bars, you need someone who can hold a good conversation and keep you interested.
You might prefer the idea of more "action-packed" dates with your Sugar Baby — like hikes in nature — in which case having topics you both like to talk about is slightly less important. 
Obviously, you don't need to get this right first time round! Most Sugar Daddies hang out with mulitple different Sugar Babies before they find someone they want to have a long-term arrangement with.
Also, it's worth mentioning here that most Latin Sugar Babies would prefer to go on a cheaper date and receive a larger allowance, so opting for more cost-effective restaurants and date ideas is rarely an issue.
Age
An extra consideration to make is age. Most sugar dating websites — including Sharing Sugar — let you filter by age when searching for a Sugar Baby, so have a think about your upper and lower age limits.
There's no wrong or right answer here. In our experience, childless men are more open to dating significantly younger women than fathers, but everyone is different.
A younger Sugar Baby might expose you to new ideas or concepts, from TikTok to a fresh take on politics, and make you feel more youthful again. On the other hand, a Sugar Baby closer to your age might be easier to relate to and have conversations with. Making cultural references to films or music that your Sugar Baby is unfamiliar with can get exhausting!
One misconception is that all Sugar Babies are in their early twenties, but this isn't always true. You can find Sugar Babies of (almost) all ages, including women in their forties and fifties.
As for the age gap, it's more normal for Sugar Daddies to be significantly older in Latin America compared to the US. But wherever you are, it's probably just a matter of preference and figuring out what works best for you.
Location
It might not be exciting or glamorous, but you also need to think about the logistics of the relationship. Where are you going to meet? How practical is it to meet there?
As mentioned already, young women in Latin America tend to live with their parents. This means it's easy enough for them to meet up with you on the occasional evening without arousing suspicion from their family (it's normal for young people to go out partying with their friends at night), but not to disappear for an entire weekend or a few days on end.
This isn't a problem if you live in the area anyway, but could be a serious inconvenience if you're flying into a city specially to spend a decent amount of time with somebody. A third option is to choose a Sugar Baby in a town you travel through for business anyway — but not everyone is so lucky!
If you have a Sugar Baby with their own home, weekends away or vacations together could be a real possibility — but then again, sorting out the plane tickets and hotel bookings is a whole other consideration.
Tijuana and US Border
If you're open to anyone location and wondering where the best places are, we recommend choosing a city near the border. These include:
Tijuana

Mexicali 

San Diego

Tecate

Rosarito

Ensenada
These places are generally easy to cross over two from the US and feature locals who are used to interacting with American visitors. A few of them are also coastal towns, which doesn't hurt! Seafood restaurants and romantic seafront walks, here you come.
If you're lucky enough to live near the border anyway, selecting one of these locations as a starting point is a no-brainer.
Find a Sugar Baby Near Me
Ultimately, finding the right Sugar Baby can be as simple or as difficult as you make it. Some people prefer to jump in and feel their way through the dark with a little trial and error, while others like to be slow and methodical in their search.
Regardless, we do recommend that everyone has a serious think about their expectations and needs before they jump into the Sugar Dating world.
Once you've got the admin side sorted, it's time to begin your search. Where do you turn?
Although some people get lucky and manage to meet the perfect Sugar Baby in person, most people find it easier to find someone with the same expectations as them online. There are countless apps and websites dedicated to facilitating sugar dating, and each one boasts success stories.
At Sharing Sugar, we're a little different. We specialize in facilitating relationship between US and Mexico, with plenty of advice specific to the region and thousands of beautiful Latin Sugar Babies signed up all ready.
It's free to sign up and browse through the profiles, so why not create your profile and give us a go?