By: Valeria Sugar April 9, 2020
I Have Achieved What I Have Proposed

Get to know the real experience of a Sugar Baby in Mexico
How to find a Sugar Daddy Mexico? Try SHARING SUGAR
Hello, my name is Montserrat, I am 23 years old, I am from Mexicali, Baja California, but I currently live in Tijuana and I will tell you about one of my experiences as a sugar baby, I have always considered myself a very adventurous girl who is not afraid to experiment new things, so when I decided to venture into the sugar world I did it very decidedly and with the intention of getting the most out of it.
When I met my sugar daddy whom I will call "Pablo" a 42-year-old engineer, I had already had other encounters with other possible Sugar Daddies but at the end, for one reason or another we didn't manage to get anywhere, Pablo traveled to my city for work related reasons, two or three times a month and we only needed 2 dates to reach the perfect agreement for both of us, this consisted in that every time we met we would go out to dinner or have fun in a bar, nothing was very different from a traditional date except that he would give me 4000 pesos in cash to help me with my expenses and if I needed something before our next date I could ask him since we are always in contact.
In the beginning, we saw each other twice a month and it was all about fun and good times, he is a very attentive man, passionate, courteous and overall very generous, the connection between Pablo and I has always been very good that is why when he notified me that he would leave my city I felt very saddened, not only because he represented an economic benefit in my life but because I had become very attached to him during those 10 months we spent together, we wrote to each other every day, and I missed talking to him and waiting for his arrival.
On his last trip, which was supposed to be our last encounter, time flew past us unnoticed, but the night ended, and the day of his departure was here, and I knew that this time he would not be coming back, we said our farewells and he gave me more money than usual a little over $8,500 pesos. He told me to be good and take care, and that if I ever needed anything to not doubt to reach out to him.
I was sad for a few days after that goodbye but as always, the show must go on, I had discovered how convenient it was to hold a relationship like this so I proposed to find a new sugar daddy, I went back to the same website where I had met Pablo and I concretized a meeting with a man named Edwin, he was a lawyer who lived in San Diego and was spending a few days in Tijuana, so he was basically looking for a casual encounter with a local girl, I don't judge him or the sugar babies who like these types of encounters, but that had never been what I was looking for; casual encounters with someone who I didn't know did not catch my attention, so I went back to my search, I wasn't as lucky as the first time and finding my sugar daddy was taking a lot more time than I imagined, little by little I stopped visiting my profile on the website and I was forgetting a bit about this business.
Something that I forgot to mention is that I was studying architecture, all my education was fully paid for with the help of my parents and some occasional jobs that I did as aide-the-camp. Honestly, I disliked the architecture carrier soon after I started but I could not drop out because I knew it would cause great problems at home.
As the days passed by, I forgot more and more about the sugar baby topic. Pablo and I would reach out to each other occasionally, I was still in my hometown back then and we caught up on our lives but nothing more. Until one day, his greetings came with a rather unusual proposal, he wanted me to visit him in Tijuana. He knew that I had never been there, and he wanted me to meet him on that side of the state this time, I doubted it for a bit, but I ended up accepting his offer.
We planned the trip for the following weekend, and I made up a story to my parents about going on a school trip (the best thing you can do is always tell someone who and where you will be with for safety reasons). I was so excited when I saw him that I ran up to him and kissed him.
Pablo is a little less expressive but even so you could still tell he was also excited to see me. It was my first time in the city, so he took me to the most touristic places around and the one I remember with special affection was the "ball", better known as the CECUT as well as the Revolution Avenue better known as "La Revu", hundreds of great places on that avenue, we ate at a delicious restaurant called Caesar's and during our meal I received the most unexpected proposal that has completely changed my life, Pablo wanted me to come and visit him 2 or 3 times a month to keep the agreement that we had previously arranged in Mexicali, although it was a very tempting proposal I could not forget that I lived with my parents and that I couldn't just leave without justifying my trips. I let Pablo know my reasons for hesitating to accept his proposal; he told me that I did not have to feel pressured and asked me to meditate on it when I got home.
I did so and the idea enchanted me, but again the fact that I was still living with my parents slowed me down, Pablo knew that I was no longer comfortable with the career that I was studying and that the only reason I continued was because of the pressure of not being able to leave things halfway. So, one day he called me on the phone, and he said that we could change our arrangement a little, he proposed that I move to Tijuana and change careers or continue with mine if that were what I decided, we would help me with all the expenses. The idea sounded excellent, but what else did he expect in return? Would we live together? Where we not sugar daddy and sugar baby anymore? Were we dating now?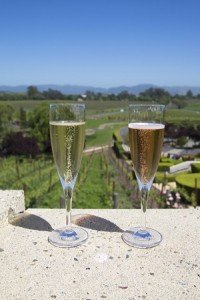 I asked him all the questions that came to my mind, he laughed and reassured me, he told me that besides the physical attraction that he felt during the time that we were together he had developed a lot of affection for me and he felt that although I was brave in many ways I was "wasting" a bit of my youth by studying a career that I really hated, so he was simply giving me the alternative to discover what it was that I really wanted to do. Another point to consider is that he traveled a lot and that for the same reason he could not maintain a "traditional" relationship since his free time was very scarce.
I would be lying if I said that making the decision to move was easy and quick, because it was not, a part of me was afraid that Pablo would get bored of me or that I would not get used to a new city, but I knew that opportunities like these come one in a lifetime and if you do not take them you will most likely regret it.
I had a lot of fear as I talked to my parents and apologized for everything they had spent on me to go to that University, I was very honest and told them that I hated architecture, that I could hardly even understand anything and that I could not continue to do something that instead of making me feel good was very frustrating, of course they got angry and it is logical, but their attitude changed when I told them that not only was I dropping out but I would also move out. I am their only daughter, so this created mixed feelings, they felt as if they where "losing" me but after talking to my parents everything became easier for me and although at first, they did not agree, they later supported me.
I moved in with Pablo 7 months ago and he made it very easy for me to adapt, we don't live together, but every time he has a chance, he dedicates himself to show me the city and share unforgettable moments with me, we make trips in the area, such as for example, last weekend we went to Valle de Guadalupe, and I fell in love with that place, Ensenada is truly beautiful; in a few months I will be entering a new university and I plan to study for international business. And yes, I still think that opportunities like these only happen once in a lifetime and you must take them when they come, I am incredibly happy with the decision I made, and I would do it all over many more times.