By: Valeria Sugar April 8, 2020
She Knew How To Take Advantage Of Being A Sugar Baby
My name is Marina I am 40 years old and I am a Sugar Baby, although when I started this type of relationship, I had not heard the "Sugar Daddy" nor "Sugar Baby" terms, this maybe because 15 years ago it was not a theme as popular as it is today, but first I will tell you a little more about my life story and how it was that I became a Sugar Baby.
I've resided in Mexico City for 20 years and it's been exciting from the moment I moved here; It has always been one surprise after another. When I came to Mexico City, I did not plan to stay, but I was immediately struck by the life here, the ease to get everything around, the varied opportunities to move ahead, to work and study at the same time, and so on and the party atmosphere that you breathe all the time, I fell in love with this city in a beat. 
I am a mother of 2 boys, (at that time my children were 4 and 5 years old), I should mention that I had my kids at a very young age, and I was a single mom to top it off, I had one intention when I got here: to get my two children ahead and fortunately I did it, but that's another story.
I remember looking for a job and my first job was as a waitress, I didn't make millions, but it was good enough to start off. I shared rent with a very dear friend, by the way, that friend was the one who encouraged me to try my luck out of my hometown, (Villahermosa, Tabasco), my friend had lived here for a few years, so when I arrived, I already had someone waiting for me open arms along with my little ones. I will not deny that in the beginning I missed my place of origin, but I soon felt, "like a fish in the water".
The ideas of wanting to return were less recurrent and the feelings of belonging more frequent. I thought I had everything resolved when I became independent, but I was wrong. Things where easier when I was sharing rent and expenses with my friend, there is no doubt about it, but since I moved apart with my children into a house for just the three of us, it became financially difficult for me, my "decent" job was no longer enough to cover all our expenses, so I opted work in the world of "nightlife".
I became a companion lady, best known as an escort. I would like to tell you that it was my worst experience in life, but it was not, since I never had an unpleasant moment, the men were always kind to me and many of them used to tip and / or bring gifts for the girls.
It was assumed that the main service in this area was "Boyfriend Experience", better known by the acronym: GFE, (Girlfriend Experience). I will never forget my first one of these dates, I remember how nervous I felt, I was afraid that something bad would happen to me, I only thought about my children.
When the client arrived, I received the room number of the hotel, and I went to the place and knocked on the door, I was greeted by a pleasant smile, a very friendly American man, and that was client after client, they were all kind. I made a maximum of 2 appointments per day and it was extra money that didn't hurt at all, besides, I still had my job as a waitress; I did the other in my spare time only, on weekends, I also tried to spend time with my little ones, everything was gradually settling down.
I came to realize that my job as a waitress was not necessary, since I earned much more money as a companion. I got to spend more time with my children because I would only go out when I had an appointment, I had a very reliable nanny and that gave me a lot of peace when I had to leave the house.
I did this for about 5 years and during that period I did not have a sentimental partner, everything was professional, according to my goal I would only do that for 1 or 2 years, but the circumstances did not allow it and I had to do it for a longer time. I was beginning to worry about my future, more than ever. Suddenly the protagonist of my story today arrived, "Tony." He was an unforgettable client since he is still present to this day.
Tony is a retired man, he is of Asian origin, despite all these years, I consider that I know very, very little of his private life. When we met, everything flowed naturally. I saw him one time, then another, and another and another; I figured he liked me too much to make him come frequently and out of so many options, he will choose to see me every week. We were getting to know each other at each one of our meetings.
I felt very flattered and great by his side in those few hours we spent together, there were times we did not have sex, we just talked or went out for a walk, and yes, I was always paid for my time. I always liked that he respected that, he was very clear that the money was for my children, that I was not there for fun.
After 6 months of seeing each other every week for one or two hours, he asked me to leave that job, I immediately told him that was not an option for me, that I had the responsibility of taking care of my children, of giving them everything so they lacked nothing, that I did not do this for pleasure, yes, I had a great time on most occasions, but it was my best option to make money and spend more time with my children, that I could not afford to fall in love and put my reality aside.
I think I exalted myself very quickly, I almost did not let him fully explain his plan to me, when he could, he resumed the approach and said, - I give you the money you need every week, we continue to see each other as we do we do now, but you'll just be with me, not as a couple or anything like that, just as now, I thought the idea was wonderful, I said yes, but honestly, I was still working, until I was confident that Tony would keep his word, and then Yes, I decided to stop doing it, he never knew that.
I felt excited for this new "beginning". I remember our weekends in bed, talking, watching movies, room service and making love, Yeah! I'm not going to lie, I fell in love soon after, head over heels, but I think that this has happened to all of us, we mix things up because I think after all it's impossible to be a rock, right? He encouraged me to study a career, and I did, on top of supporting me with my children's school.
Speaking of my children, they met Tony after 10 years of being with him and only by mistake, I always tried leave them out of my "love affairs, one day he told me he would pick me up at my house and according to me, my kids wouldn't be there, they would go out with their friends but it was not so, and when Tony arrived one of my kids opened the door, it was all natural, -Hello, good afternoon, are you my mom's friend ?, -Hi, yes, is she home? , of course, come in.
It was spontaneous and he invited me and my kids out to eat, we spent a pleasant moment, my children were so cute, they never asked anything uncomfortable or judged me at any time. They knew about him, but I had never introduced them. It was the only time we had all been together, and nobody had a bad time, but that opportunity was not given again. 
In my mind, I had the idea that we would get married and form a family together you know, the typical love story, none of that. I never told him, I tried to always let him be the one to guide the situation, till this day, and it has always been like that, he comes on weekends and we spend them together, he gives me my weekly allowance and he leaves. He lives in Los Angeles, California. The times that he has not been able to come, he always deposits the money he promised. 
To this day he has always been a man of his word. And although my ideas of a family with him quickly disappeared, a long time ago, I wouldn't change what I have with him today for anything, because it has brought a lot of emotional and economic stability to my life, we have lived unforgettable moments, good and bad, I have visited many places with him, I have smiled a lot, I have cried at times, but it is always very pleasant to see him.
He has never failed me, he owes me nothing, I owe nothing to him, but sometimes I feel that there is a certain loyalty between us, and we have possibly lasted so many years because we only see each other on the weekends, and when we see each other we want to enjoy ourselves, what we want least is to have a bad time.
I have no idea if he has another or other women, and I don't care, because my story with him, all my moments with him are counted alone. And everything has been so perfect for me, I do not ask for more.
It has been so many years and I do not know if at some point this is going to end, but I do not worry about it, although I do not practice my profession in any company or have built a work history, at least I know that if he the day comes when he is missing, I already have my life resolved.
Besides, I consider that during all these years I took advantage of everything he gave me, I have my own house, and another that I am still paying, I have my children studying at the university and they are excellent students, and we set up a family business 3 years ago, a nice cafeteria, and to my luck, one of my children studies Gastronomy and loves pastries, and it's not because he's my blood, but he makes some delicious cakes!
My other son studies graphic design and I have a career in accounting. It seems that everything settled our way, and curiously nothing was planned for, with respect to our family business, I do not know if it would have been possible without the presence of Tony in our lives, he honestly made our lives easier and more peaceful, I will be eternally grateful to him for that. 

I do not know if this type of "agreement" has an expiration date or a certain rule regarding time, but in my very personal case it has been so many years, that I feel very safe here, with him. He became an important part of my life, in all these years I have not felt the need to have another type of more conventional love relationship, I adapted to this rhythm and I like it a lot.
We pay Sugar Babies to share their Sugar Dating experience. For questions or comments, Contact us.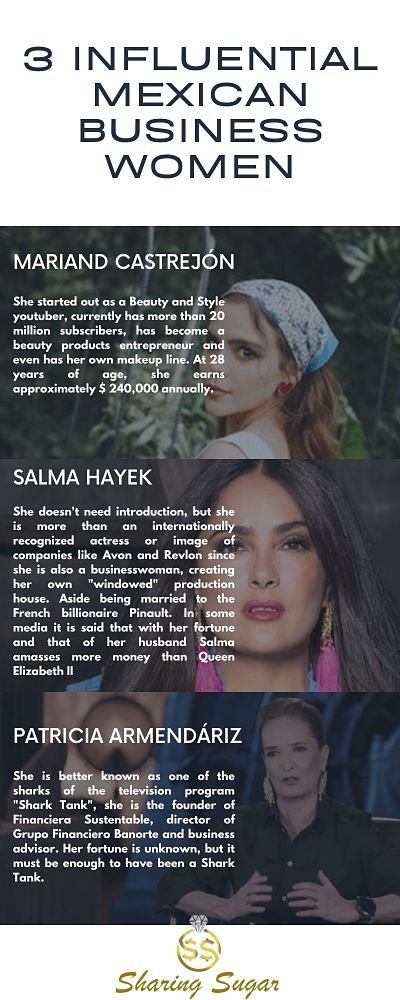 If you enjoyed this read, you might also find this interesting: A VERY BAD GIRL