By: Sandra July 9, 2020
3 Good Reasons To Have A Sugar Daddy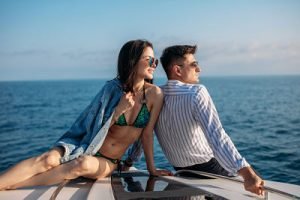 Having a Sugar Daddy is the dream of many girls nowadays, it's like a fairytale where the prince charming becomes a reality and much more; It's the possibility of experimenting a life full of love, trips, luxury and overall protection from the perfect man. In that regard, I want to highlight 3 reasons to have a Sugar Daddy, three reasons that will change your life forever. Here we go! 
Travel
One of the reasons to Have a Sugar Daddy, is the possibility to accompany him to all his business trips or the trips they often make out of pleasure.
These trips are usually around the world and throughout the year, considering that most Sugar Daddies are businessmen or investment entrepreneurs.
Besides, Sugar Daddies are men who love to travel and know the world's wonders by the side of a woman who enjoys the same thing.
During these trips you will enjoy the comfort at the best hotels and eat the best dishes in each country you visit.
Plus, Sugar Daddies like to fulfill whims, they won't mind taking you on a shopping spree and buy you everything you want; without a doubt, this is a powerful reason to have a Sugar Daddy, he won't hesitate to take out his Visa.
Security
A great advantage of having a Sugar Daddy is the security he brings you at a loving and economic level, in addition to his care and protection.
The security that a Sugar Daddy offers implies an overall well-being that generates a happy life by his side.
He will make sure that you are able to move around without a struggle, forget about taking a bus to meet with your Sugar Daddy, he will send a chauffeur or Uber to pick you up for your dates. He cares about your security and will keep you protected. 
Another important part of being with a Sugar Daddy is that you can invite your best friend or a friend to travel with you with all expenses paid. In case you don't like traveling alone.
Unforgettable Experience
Living an unforgettable experience is a reason to have a Sugar Daddy in your life as of now, the emotions and surprises you will live by his side will simply make it an extraordinary experience.
It's like living a story out of a movie where everything you've ever dreamed of comes true, from going to fancy restaurants, beaches, top-notch stores, and spectacular places around the world.
The life you'll have by the side of your beau will be the one you have always dreamed of, the main reason being that these fascinating men live to be of service to you and are splendid gentlemen.