By: Valeria Sugar April 8, 2020
In Mexico I Found True Happiness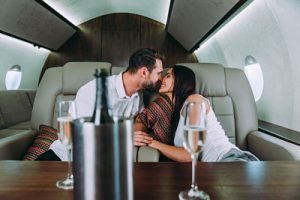 Once upon a time there was a girl so, but so ambitious that she decided to become a Sugar Baby to satisfy all her whims and guess what, it worked!
I love to revive my feats by remembering each and every one of them, it is a feeling of pure reality, and, above all, I like to share my anecdotes with others, and today I will basically tell you all my experiences as a Sugar Baby, hopefully one of them will help you decide to enter the world of Sweet Daddies.
Like all good stories, there is always a blurry past that I am usually evasive about, but this time I want to be completely transparent. My intention is to tell you everything.
I am Brenda, I just turned 23 years old, I was born in Guatemala, and yes, as you can imagine my childhood was full of deficiencies of all kinds, being born in a developing country is exceedingly difficult.
For those who have lived it firsthand and managed to get ahead and achieved a successful life, cheers! You are one of mine.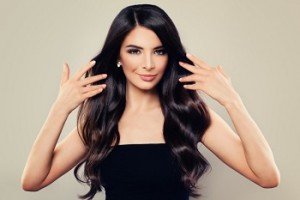 My Heart and My Dreams Always Aimed Higher
I vaguely remember my childhood shortcomings, watching TV commercials and getting excited with the fantasy of owning all the things that were impossible then, the best toys, a decent house, and such.
Even though my environment was surrounded by decadence, I always felt that I did not belong in that place, my heart and my dreams always aimed higher. It's as if I was born knowing what I wanted from my life.
I remember very well that my beloved Aunt Luz always told me that one is born with class, that the place or company did not matter, that a woman with class should always behave at the height of the circumstances, and I practically made those words my religion.
When you are born in an environment full of social disadvantages, you need to be very clever and catchy to cope and emerge afloat. You see, in my place you have few options to succeed.
If you are a beautiful woman, you have more opportunity to catch a good match and take advantage of its benefits, and the plus, if you are more intelligent, you will know how to take advantage of that opportunity to finish a career and become "someone" in society.
When I discovered the power of my beauty to conquer men and more than that, to conquer money, at first it was a matter of spending all the money that fell into my hands.
I'm talking about shortly before I turned 20, of course I didn't have the maturity necessary to funnel those benefits into something productive.
I will never forget the first time I received an expensive gift from one of my gallants. We had been seeing each other for a month, he was a 30-year-old Mexican engineer, who was in Guatemala for work reasons, I remember that I had fallen in love with him very quickly, rather, I had fallen in love with his politeness.
When you are poor, everything seems the maximal, surely the gift in question was a bargain for that boy, but I felt like I was living in a dream.
And I surrendered at the foot of his bed, it was my first time being intimate with someone. It causes me tenderness to remember my past under those circumstances.
Nobody is born an expert and I was not born knowing the art of seduction or barter, now I know that you must know how to price yourself well.
"The Higher You Put the Price As Incredible As it May Seem, the More They Want You"
Where did I meet my first love? I met him at the restaurant where I worked as a waitress. With a fair eye, that diner saw me as a good prospect and won me over. The few months that we were together were enough to raise my expectations.
Before that Mexican engineer, I had had young suitors, my age, "insignificant" boys next to the men who have been profoundly important in my life.
Don't get me wrong, but honestly the beauty lies in the money, to me of course. And it is very possible that my concept of beauty in life is due to my dark past that I oath so much.
Thanks to him my ambitions were enlarged, since he always bragged about how beautiful I am and how well I would do in Mexico, I of course felt flattered, but I was not fully aware of his words. I only responded with a tender smile, but the real me was still very naïve.
It was time to say goodbye, his contract was ending, and he had to return to his beautiful and beloved Mexico. He told me that if one day I was encouraged to go, I would be welcomed in his home. And well, I took his word.
3 months after we said goodbye, the idea of ​​a better life kept hovering in my head. And I had a hunch that in Mexico I would find what I was looking for. You cannot imagine what I had to do to cross the border as an illegal into Mexico.
As soon as I stepped onto Mexican soil, I felt a breath of hope, I had a feeling that everything would be better from now on. And the sigh was not mistaken.
I looked for the engineer who had promised to receive me here and to my surprise he was married; I think he never thought that I would take his word.
I dialed the number he had given me, and his startled voice could not be hidden, he met me at a coffee house at the Veracruz port, called La Parroquia, because luckily for me, he lived in the south and was not so far from my location.
I can tell you that crossing was terrifying, you face many unpleasant situations; By the time I dialed him I was already in that city, in fact, that was my move, since I knew that he lived there.
I had little cash on hand, it would barely last two or three days maximum, so I was going to need his help. And the married prince came to the rescue.
I really like reading, books have always been my escape from reality, and I tell you this because when I was in that coffee house waiting for Sebastián, while I had a small suitcase next to my chair with the few decent clothes, I was worried about the pesos I would spend at that café during the wait, in case he didn't show up.
I felt just like Teresa of the Unbearable lightness of being when she dared to get into Tomás's eyes with suitcases and all.
I felt anguished and at the same time excited by the news that awaited me, everything would be new, I had nothing to lose. I have no family, I was raised by some aunts since I was little, and I didn't have parents per se, for me they were my only family, and I always had in mind to help them find a better life, but first, I had to solve my own life.
Fortunately, the aforementioned arrived at the agreed time. It was nice to see him, or rather, to see a familiar face in a new country, although apparently, he did not feel the same.
Rather, I noticed him committed and forced to support me. Which I didn't mind, I really needed the help and could not get picky. He offered to pay me an apartment while I established myself on my own, he would support me with that, I would have to work and pay for my other expenses.
It seemed like the best offer at the auction. I took it without thinking. Of course, from time to time he would come to "charge" the favor. You know what I mean.
At that time, I thought about what I could do in Mexico to start paying for my expenses, being illegal things would not be easy for me, I used the only cards I had, my youth and my beauty... Being an escort is a reasonable option if you want to get ahead quickly.
Of course, if you have a profession you don't have to do what I do, but I didn't have it, so "decisions, decisions." I did this secretly from Sebastián, I doubt that he would have wanted to help me if he knew what I was doing. So, I got a job as a waitress in a night bar, to conceal, and of course, I made clients there.
Sebastián would come to the apartment two or three times a week, we would spend some time together and then he would return to his reality, with his beautiful and betrayed family.
I didn't expect anything from anyone at that point and I did not fantasize about the utopia of the perfect family, I already had in mind the idea that I would be more cunning and take advantage of men to achieve my aspirations in life, and without realizing it, I was already doing it.
This over-engaged, married prince had grown tired of helping me at 6 months. Fortunately, I had already saved enough money to become independent when ours ended, I was just waiting for the dissolution to be formalized and then pack up and go to another more interesting destination, one that smelled more like money: the Caribbean.
I moved to Cancun, I had always heard the wonders of that place and wanted to see for myself, yes, I liked it, and a lot, but within my adventure there was no monotony for more than 1 month, so I spent it touring the south of Mexico, the beautiful Caribbean in the different cities, where I stayed in hostels or rented semi-furnished apartments for less than two months, I spent at least a year and a half on that trot. I went back and forth.
It seemed that I had no idea what to do with my freedom. I had the feeling of wanting to eat the world, I knew it and felt it throughout my body, but I did not know how to do it, so I spent it floating like a light feather at the mercy of the wind, the destination was unknown and the plans were detained; I was really enjoying my new life, without the stress of what to eat tomorrow, I could afford to spend on things that I would not have imagined before.
One good day arrived, and I met a girl named Alejandra, she came from Guadalajara, she was in Playa del Carmen for a week, we met by mere chance, since we were both waiting at the bar, I was waiting for a client, she seemed to be doing exactly the same. So, I started a conversation. And she kindly went with it. 
She told me wonders of Guadalajara and other important and economically good places in Mexico. So, I was curious to leave the beautiful sun and blue waters of the Caribbean to experience new horizons further north and center of this beautiful country.
In Search of a Better Life
A few days later I bought a direct flight to Guadalajara. Upon arrival the atmosphere was completely different, goodbye to shorts and beach sandals, here everything seemed more sophisticated and tasteful, I don't mean my previous destination was less interesting, I mean the abrupt change of environment. I liked a new start; it was exciting not knowing what to expect.
And yes, this is where my true foray as Sugar Baby began. My paperwork to live in Mexico legally was already in process, I did not intend for anything to ruin my plans for greatness in that country so generous and beautiful, so I wanted to do things right.
And in the meantime, I had to keep making money in the way I knew best, because I wasn't thinking of giving up the good life I'd already built for myself here.
I met my second Sugar Daddy in a mall, in front of a sideboard. I don't know if you've heard of the law of attraction, but I almost always keep the idea of ​​believing that if you really want something with all your might, you will get it. So always, doesn't matter where you go, be it the store or the laundromat, always be presentable because you never know when a good $$$ prospect will show up.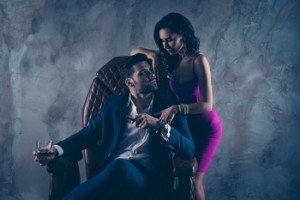 This businessman, in his 50s, approached me while I was looking at the sideboard and said in a flirtatious voice, "You would look cute with that", do you want it? We were talking about a beautiful bag that was over $ 3,000 pesos.
And I don't know how, but I managed to get his attention, and to my luck, he was fancier than me, you know the tricks, he didn't beat around the bush. He invited me to dinner, and he proposed to me to reach an "agreement". He said that he enjoyed having his "Sugar Babies", I told him of course you like escorts!
He smiled and explained that although the line was very thin being an escort and a Sugar Baby was not the same, he proposed that we get to know each other, and I would realize it myself.
We started dating and I loved the experience, I was his girl, and he pampered all my whims, tastes, and needs. I not only spent sporadic moments of passion with him, rather we had a complicity relationship where our only goal was to enjoy the moments together and he really felt good supporting me, from that moment I fell in love with what being a Sugar Baby represents for me.
This was only the beginning of my new life, although until then men had come into my life without me looking for them, I soon began not only to search, but also to identify the best Sugar Daddies, some websites have helped me with that.
Now I am clear that being a Sugar Baby and an escort is not the same, being a Sugar Baby not only represents an economic benefit, it's also about enjoying the moment. I don't know how cheeky I seem to you, but my current Sugar Daddies love the way I am.
They have been splendid with me. I know girls who only have one at a time, and how nice, but I can't afford it, because otherwise I would have to work as an escort again, or exotic dancer and there is no way I plan on going back to that life.
Thanks to these gentlemen I have traveled more than I would have imagined, I can give myself the freedoms of any person with the ideal financial solvency. I don't have to worry about anything other than my happiness. And not everything is laziness, I try to instruct myself in whatever classes, go to the gym, stay busy and above all make the most of the help received.
The generous men that I have come across in my life have given me what I have always sought, I am incredibly grateful to this country full of beautiful and kind people, I feel so Mexican saying it.
I know that you cannot live a lifetime from this and therefore I will continue to make the most of it, so when I have the possibility of employing myself with a professional career, I will gladly do it, for now, I will continue to enjoy being a beautiful Sugar Baby in Mexico.
If you enjoyed this read, you might also find this interesting: REASONS TO HAVE A SUGAR DADDY