By: Valeria Sugar April 8, 2020
Intelligent And Red-Hot; Wanting Is Getting
If life gives you lemons... make lemonade! 
Indeed, we must know how to take advantage of the circumstances, I do not want to sound pretentious, but in my very personal case, I have taken advantage of my body, to my fortune, I have a very athletic body that I have reinforced with many hours at the gym, and a good-looking face.
My name is Alejandro, I am 27 years old, I turn 28 in March, very soon indeed. I studied architecture and anyone knows that this is a somewhat expensive career. I am originally from Puebla, but I now live in Mexico City. I was raised by my mother, my beautiful mother a hard-working woman, from my dad I know, nothing really, I never met him.
So, I have vast knowledge about women thanks to my mom and my aunts, I grew up surrounded by women, and I am truly fortunate for it. I had to work since I was very young to help out my mother with the expenses of the house, with her salary as a secretary she always looked for ways to get ahead, that's why I feel I owe her a lot and more, I always try to support her with some money.
When I moved to the CDMX I was 18 years old, and I wanted to fulfill many dreams and goals that I had in mind, I have always wanted more out of life, and one of my dreams was to get my mom out of work, give her everything she deserves and more.
And for me, to give me a good life; I consider myself an ambitious person and I have been capable of everything to achieve it, of course, as long as it does not affect anyone, and I suppose that up to now, I have not harmed anyone in the attempt.
Arriving in a new city is always difficult at the beginning, because you do not know anyone, you do not know where to go, you do not know how to get around, you are a bit lost, in a way, it always depends on your motives, it was my ambition that took me there; I wanted to study a career that promised me a good future and something that I was passionate about. I applied for the UNAM exam and managed to get in, that was the first step, then I had to resolve the stay, meals, etc. For this I had to find a job.
I started working as a waiter in a restaurant momentarily, and it was not bad for me, but it was not great for my personal projects; one day, a classmate told me that if I had tried to be "animator" at bachelorette parties, I of course did not know anything about it.
I had seen things like that in movies but never in my mind did it occur to me that this would be an option to make money, not because it was immoral or anything like that, but because I really did not know that you could work in this, and above all, earn very well.
I went to the place where my peer recommended me, who by the way, also worked there. Everyone was very kind from the beginning, they explained the dynamics and they did some tests before sending me to a bachelorette party, at a bar where I had to dance, and do private dances, as the girls who do lap dances do. I did it exactly as they told me. A week later I went to a bachelorette party.
I felt very self-conscious the first time I danced like that, in that bar, but at the end of the night after seeing that I made the equivalent of a week as a waiter, I convinced myself that it was not so bad, after all. I encouraged myself to quit my job as a waiter when I saw the earnings from this other job.
I shared a room with other colleagues, a month after I became completely independent, I started sending money to my mother every week, I did not tell her I that I was working as a "stripper" initially, until later, I told her the truth. 
Between the university, the gym, and my job I did not have much time to socialize, much less for a girlfriend, besides, I always tried to grab all the events that came up, I did not want to waste any opportunity to generate money. Two years went by and I felt very good, I could afford my expenses and, in the process, help my mother without a problem.
Suddenly I began to feel the need for company, I was not looking for a relationship, just some company, it is natural, and well known that humans are sociable beings, I had been alone for a long time. I do not know if I looked for the situation or if it came alone, but I met a woman in this environment. At a bachelorette party, the friend of the bride.
Azucena was 39 years old when I met her. At the end of the event, she talked to me, she wanted to pay me for sex, I had never offered this kind of services during this job, and I told her that it was not necessary to pay me, the truth is that she looked so good that I also wanted too, and I gave her my number.
She called me the next day and we agreed to see each other. She cited me directly in a Hotel room. I arrived at the time we agreed and first there was sex, that was the intention, then there was a pleasant conversation, we both had the day free, so we had no rush.
She was a single woman just like me, and successful, she had two children, I do not know what age. She was divorced and had a banquet business because she was a Chef. She, like me, was not looking for commitments of any kind.
She asked me the forced question, -Why do you work on this? - I told her my reasons and I suppose that she was moved by my story a bit because in the end, before leaving, she insisted on paying me. This was the first of many encounters.
She called me from time to time and we also saw each other whenever we could. I remember that she always motivated me in my studies, to make the best of myself, she paid me an English course and thanks to her I covered that important aspect for the professional environment she gave me gifts and sometimes she asked me if I needed any school supplies, she was always very attentive with me, I will always be incredibly grateful to her because she looked out for me, a lot. 
We made each other company, both alone, it was nice to be with her. I remember that on some occasions I helped her out as a waiter at her banquet service, when one of her kids did not make it. I also tried to make room inside my tight schedule.
She never showed discomfort about my job and what I did to earn a living. During the year I was with her I never met with another person, as I did with her, at least not in my job. She was the first exception.
But she found love, a real love so we stopped seeing each other, I'm not sure but I think she got married fast, of course, the bachelorette party she hired was not the one I worked for (laughs).
I resented her departure a bit but when you are so busy you do not have time to think about those things. I kept that job, during my career, it was my financial support all that time, even after finishing the degree I did not leave immediately because I needed a backup that would allow me have time and good earnings while I was establishing at a job in my professional field.
It was a while before I found another companion like Azucena. After her, I liked the idea of ​​an adult woman, older than me because they had experiences to share, and honestly, for the support they could offer me. From time to time, I had casual sex with some college girl, but it was a bit bland to me, so it wasn't very frequent, much less sentimental.
A year after the relationship with Azucena was over, I met Fabiola. She was 35 years old, had no children, but had a husband, both professionals and wealthy, but their relationship was frigid, It seemed like a contract marriage, there was no love, and it seemed that both had their freedom and had no problem about it. That's why I didn't bother dating a married woman.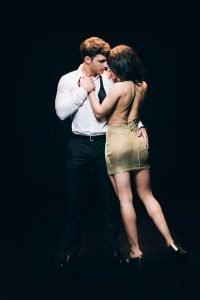 I met her in a club, not at my job. But when I told her about my job, I think he found it somewhat high-sexy. It started out as casual sex. But she also supported me with some things, I guess after my first experience as a Sugar Baby I learned to take advantage without seeing myself as abusive.
Fabiola was very generous in many ways. With her it was a jovial relationship from the beginning, she liked to party, and we used to go to bars, sometimes she would also take me on her business trips, and best of all, it was with her that I expanded my horizons, it was by her advice that I processed my visa, and I was incredibly lucky because they quickly approved me. So, I accompanied her to USA on one of her trips and it was fantastic. It really was.
I lasted much longer with her than I did with Azucena, to this day we continue to frequent each other, her husband had a construction company, and to my luck, she recommended me to do my internship there, and of course her husband did not know about me. It would be uncomfortable, I suppose. I met another contact there, who got me the job where I am at now. And I am fortunately doing very well.
I still see Fabiola every now and then. But she divorced her husband and moved out of town, that was the reason why we stopped meeting every week, but we never lost contact. There have been times that she comes to CDMX and we see each other. I am always incredibly pleased to see her.
It seems that this woman will always be a young soul. Always so full of energy and positivism. It is the advantage of being someone independent like her. She can fly through the fresh air like a light feather, wherever the wind carries her. 
They have been the two most important women in my life as a single person, they supported me a lot, I learned the most from both. And my horizons definitely broadened. I liked these means so much as a springboard for success, that I recently decided to create my own agency, regardless of my professional career, I liked the idea of ​​being able to support other kids who, like me, are looking for a way to make money while building the foundations of their professional life.
Everything is legal and everyone is happy. Fabiola has been so important to me that she supported me with a part of the business, she lent me the amount of money that I needed to open this agency. That is why we continue to frequent each other.
I do not know if there is true love or we are just two souls that together understand each other and only that. But for me she is irreplaceable. I will always have her in my mind and wish her the best. Every time we see each other is special, without a doubt.
Currently I do not have a formal relationship, economically I cannot complain, I have worked hard to achieve my goals and have had support of these wonderful women. I built the house of her dreams for my mother and she works for fun because I also managed to get her out of work, just as I wanted.
Sometimes I wonder if I hadn't dared to work as a stripper, if I would have managed to realize my projects, if I hadn't been in that ambient, would I have met the protagonists of my story? Definitely not.
And I am glad that I did, because otherwise I might not be here, smiling as I tell my story. I am now ready to meet someone special, to start a good relationship, to start a family even, in the near future.
I wanted to share my story because it does not hurt, they say that no one learns from the mistakes of others, but maybe in these cases, they can. Sometimes you want to know the pros and cons on these relationships. In my case I lived all the pros, there was never a flaw. I would repeat it just as it happened, I would do it over and over. ( love and lemons every day/ limonada en ingles)
We pay Sugar Babies to share their Sugar Dating experience. For questions or comments, Contact us.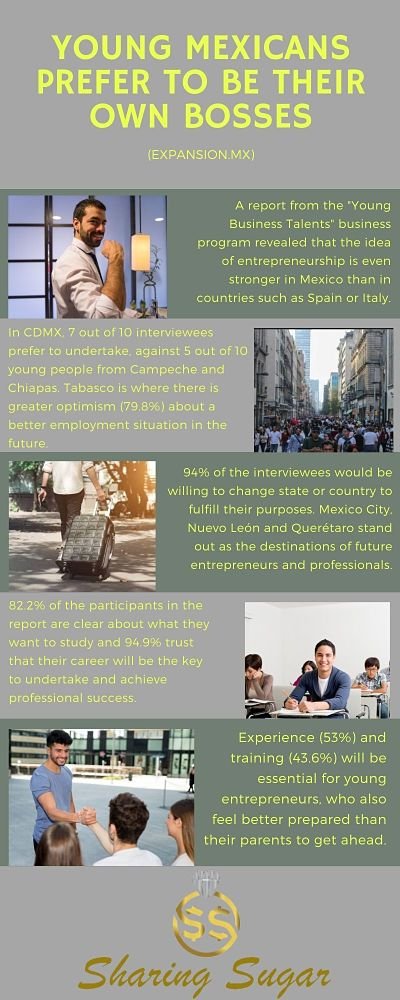 If you enjoyed this read, you might also find this interesting: HOW TO GET A SUGAR MOMMY?