By: Sandra April 8, 2020
How To Be A Successful Sugar Baby?
Who would've imagined that being Sugar Baby was the magic key that would open the doors to my heaven?
All my life plans were resolved with a relationship as Sweet as Sugar it all happened so fast that I didn't even realize when or how it happened, but I can tell you that it's the best thing that has happened in my life, or at least in the last 5 years.
How should I start to tell you what could have been a fatal, dramatic, and boring story, that ended up being the most wonderful of all stories. It absolutely changed my entire meaning of life; I have grown personally and professionally.
I was 23 when I met my dear Roman, a 32-year-old Spaniard. You see, when we met, I was going through a bad streak in my life, of which I am not at all proud, but I don't regret it either, otherwise I would not have met him. It was bound to happen, right?
It is one of those times that you meet a person, and you know inside that they are someone special and important, as if you've known that person for a long time, and you don't want to detach for a single second, you feel a strong connection, and you don't even know why.
This Is How It Was
To
Work As A
n Escort
I had been working as an escort for a month, at most I had seen 3 clients before Roman, because I have an office job, and I started doing this to get extra income, I had been separated from my ex for a year, my baby's father , but the economy knocked on my door and I really needed more income, life doesn't wait and the bills must be paid.
I placed my ad on a well-known escort page, and with a single sexy photo in a baby doll, the calls and messages poured, but of course, I was afraid to enter that unknown world to generate more money, but I couldn't give myself the luxury of being decent.
I remember that my first meeting with a boy went well, it was not a negative experience or anything like that, on the contrary, I was lucky to have a "generous" client and better yet, a talkative one, so time flew by with a good and nice long talk. Receiving my money was seriously rewarding.
It's not like I planned to become top rated and work with more than one man daily, but that extra income occasionally got me out of trouble, and oddly, that's how I met my Sugar Daddy.
Finding Sugar Daddy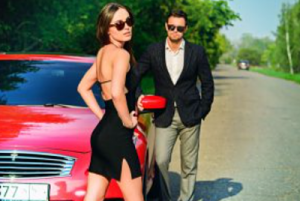 He contacted me on WhatsApp, and asked me about my service, I replied, and you know, one thing leads to another. I still don't know why I agreed to speak with him every day for a month, it was a greeting of good morning, good afternoon, good night, and small talk about how the day was going, about us, we shared the necessary information that created a link without realizing it.
I did not see other clients during that time, because I had a lot of work and the university at the same time, so I didn't really have time for the other, my new profession was on pause. I had my mind set on my priorities, and besides motherhood doesn't leave too much time to spare. It was definitely difficult times; I don't know how I survived so much stress.
Receiving the daily messages from this special man were a plus, they made my day more enjoyable. And that is what I enjoy the most about it because it's still the same to date, the meaning of these messages is a clear way of saying that he is thinking of me, and of course I love it, it is like a ritual, those daily chats are the cherry on top, they are part of my days, they cannot be missing.
When we first started our "friendship", nobody planned anything, this happened because we connect so easily, we have so many things in common that it was impossible to not grow feelings for each other, day by day, conversation after conversation.
I felt listened to and supported by this person who from a distance managed to make me feel loved, it may sound a bit absurd, because you cannot give yourself emotionally like that to someone you don't even know in person, right? But he managed to captivate me in a very subtle way.
We
H
ave
M
uch
I
n
C
ommon
Anyway, the phone talks were a daily thing, and I felt identified with him because I had been in a similar situation as him, shortly before I finally separated from my ex, I lived in the same way, under the same roof, I did it for my baby, as I wanted her father to be close, but I did not reckon on the father being selfish and insensitive, as a father my respects, as a couple or friend, excellent butcher.
I lived with my ex for a year, under the same roof without being a couple, from time to time there was a "slip", and I must admit that I felt terrible afterwards, it was too masochistic, he always raised and dropped the expectations, I still harbored the illusion of forming a family, but once I understood that this was simply impossible, at least not with that person, I did what was best at that time.
I packed my bags, and looked for my path, I had to get back on the ring, I could not allow myself to fall lower, to get stuck in a "relationship" that was not even that anymore, in a depressing, distressing and painful situation, because with my ex it was only ordeal after ordeal, when I left his house I told him myself what I would do to get extra income, in case he found out through someone else, it was better he heard it from me.
And that was the definite one, because as many couples tend to break up and get back together, we were not the exception, I don't know how many times I had left and came back, but that was the last, how can I forget the day when I finally cut the chains that tied me, the mental chains that I forged, because it was too easy to leave, and I also knew it was time.
We
A
re
A
P
erfect
C
ouple
Therefore, I perfectly understood Roman's situation, I, like him, stayed for a while for my daughter, but unlike him, I could not endure more than a year, because he had been in that situation for eight years when we met, and still it took another three years from the beginning of our relationship.
We shared so much during that month of long talks, and when the big day finally arrived, wow I had never felt so nervous about a meeting of this type, everything was at stake, I had such high expectations, we knew each other through photos, occasional video chats and voice messages, but that was it, and the connection we had was also a very important factor in wanting to meet him already, there were many positive emotions, which hit my stomach inside, and the beating of my heart was on a race.
The
F
irst
M
eeting
I remember that I arrived at that very elegant hotel, where he summoned me by the way, and when I got to the lobby I was nerve wrecked, but I tried not to show it, I was wearing the outfit that he had chosen for me, I sat on a sofa in the lobby, and I did not see him come through the front door, which is where he would meet me so we could enter together, but that moment when our gazes met was strangely beautiful.
As if everything around had been put on pause, and we were still part of this world, minus the rest, it was just him and I. My first impulse was to hug him, and I must mention that I was surprised at how incredibly tall he is, I couldn't even reach him in my high heels, for reals! He's just as I like my men, taller than me.
We held hands and went up to the 21st floor of the hotel, where the most beautiful thing of all was the hours that we spent talking and hugging each other, as if we'd known each other for a lifetime, so naturally and confidently. Something else has united us from the beginning, it's not even the sex, which by the way is incredibly good.
I
A
m
H
appy
W
ith
W
hat I
H
ave
We saw each other on a Friday and Saturday, we spent the whole day together, he gave me money for my company, and something that I really like about him, and that I admire so much, is that he has always been very chivalrous, he has never judged me for my decisions, on the contrary, he has always looked for a way to support me in achieving my dreams, and gaining things in a more "decent" manner, without offending me in the attempt, he did not even tell me "I want you to stop being an escort ", just one day after our first meeting, he told me that he wanted to invest in Mexico, in a business, that if I wanted to be part of it and thus generate more income.
He told me that I am an intelligent, capable, and beautiful woman who he knew he could trust and wanted to bet on it and endorse me to grow as a person. No man had ever made me feel as good as him. He always knows what to say, when to say it and the perfect words always come out of his mouth.
When he proposed to invest in something together, there was never any agreement between the two about exclusivity or anything like it, as I said, he didn't even ask me to quit my "indecent job", but of course once the Bed & Breakfast business started, I stopped doing that, I could even afford to quit my office job, I was my own boss now, I had comfort and safety, above all.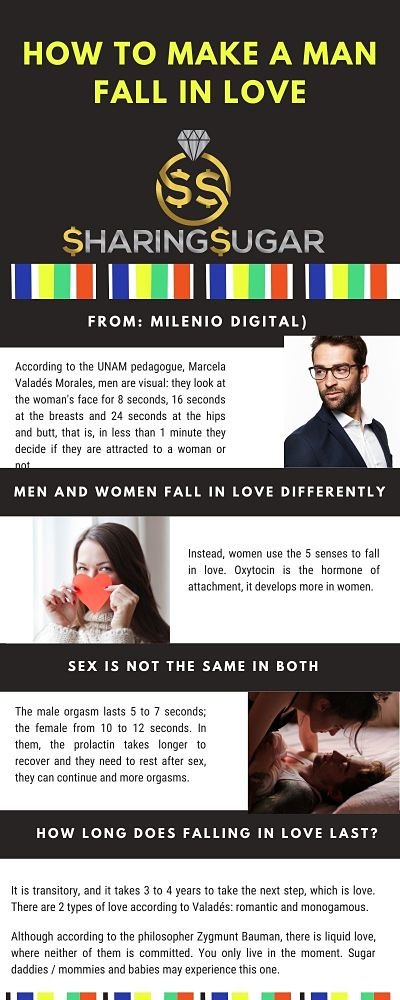 How
T
o
Succeed
A
s
A
Sugar Baby?
When he proposed this to me, he mentioned that his main motive was to support me and get to see me more often, due to the distance, he's in Chicago and I'm in Tijuana, we couldn't see each other very often. So, this was the perfect excuse for him, we discussed it and I immediately began to get quotes for everything we needed to start.
I had a piece of land in Rosarito and that's where we started, then we expanded a little more, and we currently have 3 properties in total.
In my case, if they were to ask me, I can say without hesitation that a Sugar Daddy completely changed my life, he is the most important person in my life now, because we continue to see each other to date, very frequently and I really enjoy it to the max, we are always in contact and there are plans on the horizon to live together, which will very possibly happen.
I wanted to share my experience with all those girls who consider this option, there will always be a good opportunity with the Sugary Relationships, the important thing is to know how to take it and be intelligent, be yourself, that is the key, there will surely be a person who will love you for who you are, without changing anything, you deserve the entire sky, and that person will let you know.
Being Sugar Baby can be the biggest investment of your life, or something temporary, but make it worth it, life plans are important, we all must have a reason for life, and when you find a special person with whom you can share those motivations, life smiles at you in a different way, you won't know until you do.