By: Sandra April 8, 2020
Sugar Dating, Mutually Beneficial Relationships
What is Sugar Dating?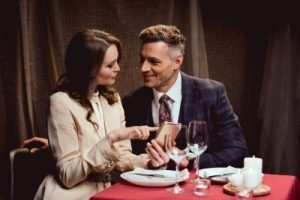 Sugar Dating prevails as a model for mutually beneficial relationships. The relationships between the famous Sugar Babies and Sugar Daddies, which is led by the United States, Canada, Spain, and the United Kingdom, gains relevance in Mexico and other Latin American countries.
More and more young women are reaching their goals and achieving their dreams with the help of a Sugar Daddy.
Traveling the world, moving, starting college, opening a new business; These are some of the benefits that these wealthy men offer in exchange for sharing time with a Sugar Baby.
The success of Sugary Relationships is a fact that is not in question, but the way you handle yourself in the Sugary World will define how successful and how benefited you'll be within it. If you are a Sugar Baby, you must learn to pipe the help you receive from your Sugar Daddy properly.
Sugar Baby Guanajuato
Hi how are you! My name is Vanessa, I am 28 years old, I am originally from Guanajuato. I am a single mom; a university student and I also work Monday through Friday in my own business. I am what they call a "mama luchona" (single/fighting mom), and I say it in a sarcastic way of course, as the term seems a bit "silly" to me.
I'm close to 30 years old and to be honest, it feels very strange! Because it is quite different from how I thought it would be. I never thought about our socio-economic situation and how difficult it is in our country, now I understand my parents in many aspects, that is, to mention one of the rare things at this age: begin to understand adults, Oh surprise! You're already an adult also.
I was always a romantic at heart. When I was a teenager I thought about that typical unexpected love from movies, the one that emerges magically, and in which everything happens to them, from all the drama to the "happily ever after", but life gave me a reality check when I had my daughter.
Things don't always go as expected, and in the face of adversity, you must find a way to pull through, and it is difficult to do it alone, I am not saying that it is impossible, but it is difficult to adapt to changes, motherhood can change anyone.
The reality check that I mentioned earlier was due to my love failure with the father of my daughter, he was a boy my age, we were both 20 years old, too young to be parents. I guess parenthood scared him and he ran away. He returned soon after, but it was too late because I wanted nothing to do with him, but I allowed him to be close to his daughter, after all the problem was between us, my baby girl is innocent.
And it was then that I understood that the type of romance in movies does not exist, at least not as they make it seem, I later understood that it can happen but with some alterations, time and adulthood make you have a different emphasis in life. I found the way to enjoy romance after my schoolgirl love disappointment. 
Here's
H
ow
I
t
W
ent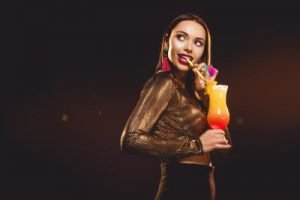 I worked at a hotel in the city of Cancun, I had been living in that city for about 4 years, I was a bilingual receptionist, my mother had moved there with me, it was somewhat of an adventure for both of us and we supported each other, we have always been very close and I invited her to come with me after dad passed away, she served as a nanny-grandma by day and mother at night, we had good late night talks when I got home from work.
I had been a good girl for a long time, but for some reason, perhaps human nature itself knocked on my door, and the desire to have the company of the opposite sex took me over. I lacked human warmth! And I started going out on the weekends, and first I must clarify a detail, I did pay my mother for her babysitting time. I've never liked owing anyone anything.
So, when I was clubbing, I met some men, I had a blast, and anyone who's gone clubbing in Cancun for a weekend knows what I'm talking about. I felt good, I was making up for "lost" time.
On one of those crazy nights, I met a 55-year-old man, a very joyful Canadian, who spoke Spanish very well by the way. It was the best company I had had in a long time. We danced till we dropped. And in between talks he mentioned that he was staying at the hotel where I worked, so I would surely meet him again very soon.
He came to Mexico very often because he had a company here and had to come supervise his business. I did not get too involved in the details of his profession, I focused more on his generosity and by that, I mean his money, he was very splendid from the beginning.
Our next encounter was at the hotel and it was like one of two best friends who have known each other for a very long time, of course there was some attraction flowing in the air; I had been attracted to older men for quite some time, especially intelligent.
Everything was very clear from the beginning; we both exposed our desires and what we expected from one another. For which there were never any complications in our agreement. He offered to pay my expenses in exchange for my company and occasional mate, and that is how we gave away to this Sugar Daddy / Sugar Baby thing.
My Sugar Daddy came to Mexico every 3 months, and he stayed here for a few weeks, sometimes a whole month, so we spent good, quality time. What I always liked about Joe was that despite being far away he always sent me my money, as we had established in the beginning.
In the agreement he determined that he would pay my expenses, the estimate was always $ 4,000 pesos every two weeks, but he always sent me more than that, sometimes up to $ 20,000 pesos bi-weekly. Not to mention the things he bought me when we were together, and we traveled for at least a weekend to any place in Mexico or Latin America, I got to know the rest of this continent with him, the trips by his side were incredible.
We were very close all the time, and I felt protected by his presence, I knew that any inconvenience that came up, he would be there to support me in any way, being able to count on a person unconditionally brings peace of mind to anyone.
Joe was my first Sugar Daddy and although I was new to all this, it was not difficult at all to learn the modus operandi of Sugary relationships. Besides, I suppose that, in a way, he was the one who steered the relationship in the right direction.
When the time came to close our cycle, we ended on good terms, always cordially and always with respect. Each one followed their own paths, and I'm not going to say that I did not feel anything, of course it hurt a bit, but when you are a mother and have bigger priorities in life, you cannot afford to collapse, and even if you want to, you don't have the time to do it. For the time being, I had already benefited a lot from that great man.
Mutually Beneficial Relationships
About 5 months passed, when I met another Sugar Daddy, this time I looked for the opportunity, I already had the good experience of the previous one, I wanted to try this type of relationship again, and it was also particularly good, taking into account that I already knew how to cope and the important rules to follow.
On this occasion it lasted a little less because the person whom I started dating was only temporarily in Cancun, for work reasons, and would return to the US in 6 months, so considering the estimated time, I started to plan what I would do with his support.
At that time, I had in mind to take some graduates that would help me both, in my work performance and independently, because I had the idea of ​​opening up a spa at that time, but I didn't go through with it, my plans changed, however I do give some incredible massages. Besides, I took English and French lessons, all of which I paid for with the money Ben gave me.
Sugar Baby in Tijuana
I am currently dating a 40-year-old man, we have only known each other for 2 months, I moved to another city, I live in Tijuana now because I heard wonders of this place and, boy, the grapevine ​​was right. I returned to the university, I was able to validate the classes I has already taken without having to start from scratch, I plan to study more, because I have a great responsibility with my daughter.
From these scarce two months that I've spent with Jacob, I can tell you that I have had a great time. This past weekend I stayed at his apartment in San Diego. We already have enough trust to do this and it feels good, we also go out for walks and things that couples do.
I am very satisfied with Sugar Relationships, in my personal experience they have been the best I have ever had, there's no wishful thinking, no absurd pretensions, everything is very clear from the moment it starts, and this greatly influences the trust that is built in the relationship. I have plans in my life and I think that so far, I have managed to handle it well, and I am sure that without these men who've passed through my life in this way, I would not be where I'm at today, each Sugar Daddy has been a great help for my projects.
I only have 9 months left to finish my degree and graduate; I have already covered all the tuition fees with the money that Jacob gives me. My business is going well, it is a second-hand American clothing boutique, I have an employee who oversees it as I am not there full time, the money he gives me has been enough. I'm able to spend time with my daughter and fully dedicate myself to college.
I am renting my property in Cancun and my mother lives nearby, she's in charge of that matter. That's another extra income that I have, and in the future, I know not now, but I hope that in a few years I will be able to start another business, after graduating.
I see Jacob every week, Friday and Saturday, and we travel together sometimes. He has a company, and he put me on his payroll, thus avoids the gesture of physically giving me money, it comes through my bank account and we can pretend that it doesn't happen, to give our relationship a subtle touch.
I stick with Sugar Relationships because they have fulfilled my needs. It's fun and reliable, there's no cheating, and everyone wins every time.