By: Sandra July 17, 2020
The Good Influence Of Being Sugar Momma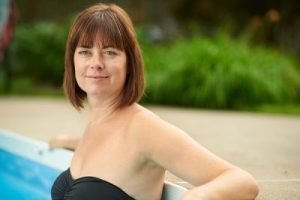 Sugar Mommies exist, (other names are: Sugar Mami, Sugar Mama, Sugar Mommy, Sugar Momma, Sugar Mommie, Sugar Mom), and most of these relationships are established through some kind of exchange, be it emotional or material. Likewise, provide protective care and friendship in exchange for company and love in exchange for love. Couples usually distribute their time and feelings, as well as their money and other material things.
It should be noted that when the person is financially better than their partner and decides to help them financially and enjoy their experiences and lifestyle with them, they become a Sugar mommy.
It should also be mentioned that there are different reasons why young men want to have Sugar Mommy and the main one, without a doubt, is the economic benefit.
However, they are not only after the money, but there are also many different reasons why men seek a Sugar mommy.
On the other hand, many people relate the term "Sugar" to older people.
I Want to Be a
S
ugar
M
ommy
It's become a trend for young men to want to find a Sugar Mama with whom they can accomplish all of their fantasies That is to say, fantasies fulfilled by pleasure or by the economic, whose existing benefits; the differences between Sugar Mommy and Daddy are not too many.
Generally speaking, they are the subject of conversation among men younger than them, who seek to obtain benefits by taking advantage of their youth and their physique. Considering that they are the perfect additive to enjoy their youth and the benefits they offer.
On the other hand, these older, wealthy women aren't that simple to find, but they do exist!
It should also be said that, for the most part these are mature and married women with a lot of money who are not totally pleased with the company of their husbands or they are either widows or divorced.
For this reason, they want to be with young men who can indulge their most intimate desires and fantasies.
These would be the 4 reasons to be a Sugar Mama:
 1. To have relationships without any kind of commitments that can satisfy your needs without problems.
 2. To being able to enjoy the different pleasures from the company of young men and experience different things.
 3. To have the young man you want, remember that money is the main incentive for these relationships.
 4. To boost your self-esteem and be able to do as you please, receive pleasure where and when you want it.
If you liked this article, we invite you to visit our blog, we have a diversity of content that may interest you.