By: Sandra July 14, 2020
Tricks To Be A Frequent Woman Traveler
Not everyone has the profile of an adventurous traveler woman, you can give the first step by creating a profile on a dating site, but make sure it is not a real problem; It doesn't take being a rocket scientist, but you must be able to figure out how to create an attractive profile, this can be tricky.
It's similar to having an attractive Facebook profile, but on a dating site; you are not only offering a likely dating partner, but a potential traveler companion as well.
It should be mentioned that creating a profile of a traveler-adventurous woman takes time, but it's worth it.
It must be emphasized that a good profile will allow you to stand out from the competition and will help interested people to decide and choose.
Keep in mind that the first impression is always essential, particularly when there is online competition.
The Importance of the First Impression
Here are three simple reasons as to why you should have a profile of an traveler-adventurous woman:
  1.A good profile is the first thing people see when looking for a good travel companion.
  2.Many men are looking for a travel dating partner and will choose the one with the best profile.
  3.Not having a good profile conveys a bad image, and well this is something that you don't want.
Having said that, it is important to have a 100% complete profile, taking specific care of the photo gallery, and the way you word your personal information etc.
4 Keys to Have the Perfect
Travel Girls Profile
These are the 4 keys to having the profile of
a
traveler-adventurous woman
and getting better results:
  1. Ideal Profile Picture. It is fundamental is to use a profile picture in which users can clearly see how you look. You shouldn't use a selfie in front of the mirror in which the gleam blocks your face or one in the gym mirror. Keep in mind that it is a travel dating site, it is recommended to choose a picture in a tourist place, this will make you more attractive to potential travel companions, however bikini photos are also popular.
  2. Exemplify your expectations. It is important that in your profile you describe the ideal travel partner that you are looking for. You should thoroughly evaluate your expectations with a potential travel partner before embarking on a vacation. You want to clearly describe yourself and the type of traveler you are, to avoid attracting the wrong people.
  3. Talk about your experiences. Remark some of the places that you've traveled too and address your experiences in each one of these places.
  4. Don't forget spelling and grammar. First and foremost, you are offering yourself as the best travel partner, your profile must be attractive. Make sure that everything you are writing makes sense and is grammatically correct. Look out for spelling mistakes.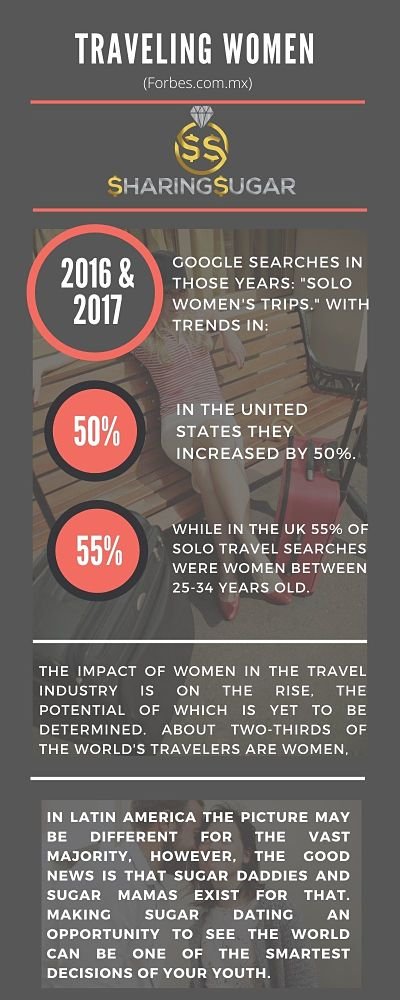 We invite you to visit our blog, we have a diversity of content that may interest you.